So you want to be a barista or improve on your coffee making skills. You've clicked on the right page because I'm here to offer my professional advice on making the perfect cup.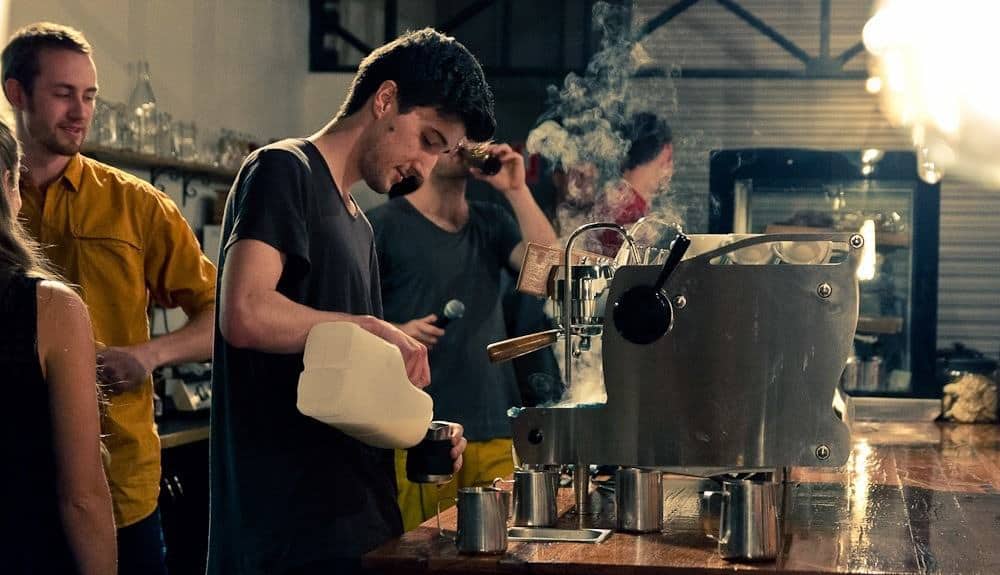 My name is Ivan and I've been a barista in both boutique and specialty coffeehouses around Australia  (and Australian coffee machines) for the past 4 years. There I've developed my skills in all things coffee and this blog is about sharing my passion with you, teaching you all you need to know to be a first class barista.
What makes a perfect coffee?
It all begins with the basics, perfectly steamed milk and a great shot of espresso. Sounds simple doesn't it? Just two things. But there are a great number of variables involved in both processes. But if you master them, which I hope you will after reading my guide, you'll be slinging coffees left, right and centre like an old pro.
This page will provide you information on the fundamentals you need to know in order to make a great cup of coffee every time. So let's get started.
The below links give a great outline of the fundamental techniques you need to know. I recommend following them chronologically as each build upon each other. But don't just read the articles; go test out what you've learned at your workplace or at home. As when it comes to learning anything practise makes perfect.
The coffee 101 list
Once you feel comfortable that you can steam quality milk and make a nice, rich shot of espresso consistently, it's time to up the ante and tackle the higher echelon of coffee making – latte art, also known as coffee art. Latte art is the process of making patterns in your coffee designs whist you pour your drinks. It is the tell tail sign of an experienced professional and it's great fun to make. It looks something like this:
[responsive_video type='youtube' hide_related='1′ hide_logo='1′ hide_controls='0′ hide_title='1′ hide_fullscreen='1′ autoplay='0′]https://www.youtube.com/watch?v=kWWBEKHqYA4[/responsive_video]
Here is the full list all of the coffee art covered in this blog thus far from the easiest to the hardest:
Being a barista is fun job with many benefits. You'll find that your employability for casual and fulltime work will skyrocket when you know how to make coffee. You'll never be out of work and you'll have a skill set for the rest of your life that can earn you a bit of extra cash on the side. You may consider getting a recognised diploma in coffee making form a local institution, but really the best way to learn coffee is just give it a go. That's why I created this site.
So get to it, follow my tutorials and you too can become a pro, whether it be for work or just for fun. You'll go beans for it! …get it…beans…ahh. I'll just stick with coffee making and not jokes.
Good luck with your coffee making adventure and leave me a comment on if you ever have any questions. I'm here to help.